Tuesday March 27th, 2018
Located in the heart of Melbourne's South Wharf precinct is a tangible reminder of Australia's rich maritime history and one of Melbourne's most iconic attractions – Polly Woodside.
Launched in Belfast in 1885, the Polly Woodside sailed 1.5 million kilometres around the globe.
'That's nice,' you're thinking. 'But what's so special about a big ship, and why do I even care about visiting one?'
Lemme give it to you honestly, straight up: it's really freakin' cool.
Like really cool.
Visitors can take a guided tour of the ship, including below the decks, which gives all sorts of Jack and Kate from Titanic 'third class dance' feels (if you break into a spontaneous jig, I wouldn't blame you, not one bit).
You can view artifacts in the award-winning interactive gallery and watch a fascinating short film about life onboard the ship in the theatrette.
With an interactive gallery and an exciting program of events, this enchanting tall ship provides an engaging experience for all – kids, adults, captains and pirates.
It really is a unique experience from yesteryear and a discovery into what life was like sailing the tall seas.
There is a range of activities and events on these school holidays.
YARRRRR'd be mad to miss them.
Good Friday
Polly Woodside is open Good Friday from 10am – 5pm in conjunction with the Pied Pipers to raise money for the Royal Children's Hospital Appeal in Melbourne.
Come on down and walk the plank on Polly for only $5 per person*!
*Groupon vouchers are not accepted on this day.
Storytime
Every day** during the Victorian school holidays, including Saturday and Sunday, Storytime will be held for kids aged between 0-5, at 10.15am.
**Please note, Polly Woodside will be closed on Easter Saturday 31 March, 2018 and Sunday April 1, 2018.
Children's Crew Calls
Children with loud voices, energy to scrub decks and an ability to pull scary faces are encouraged to attend the Children's Crew Calls.
Crew Calls run every weekend and every day during the Victorian school holidays at 10.30am, 11.30am, 12.30pm, 1.30pm & 2.30pm.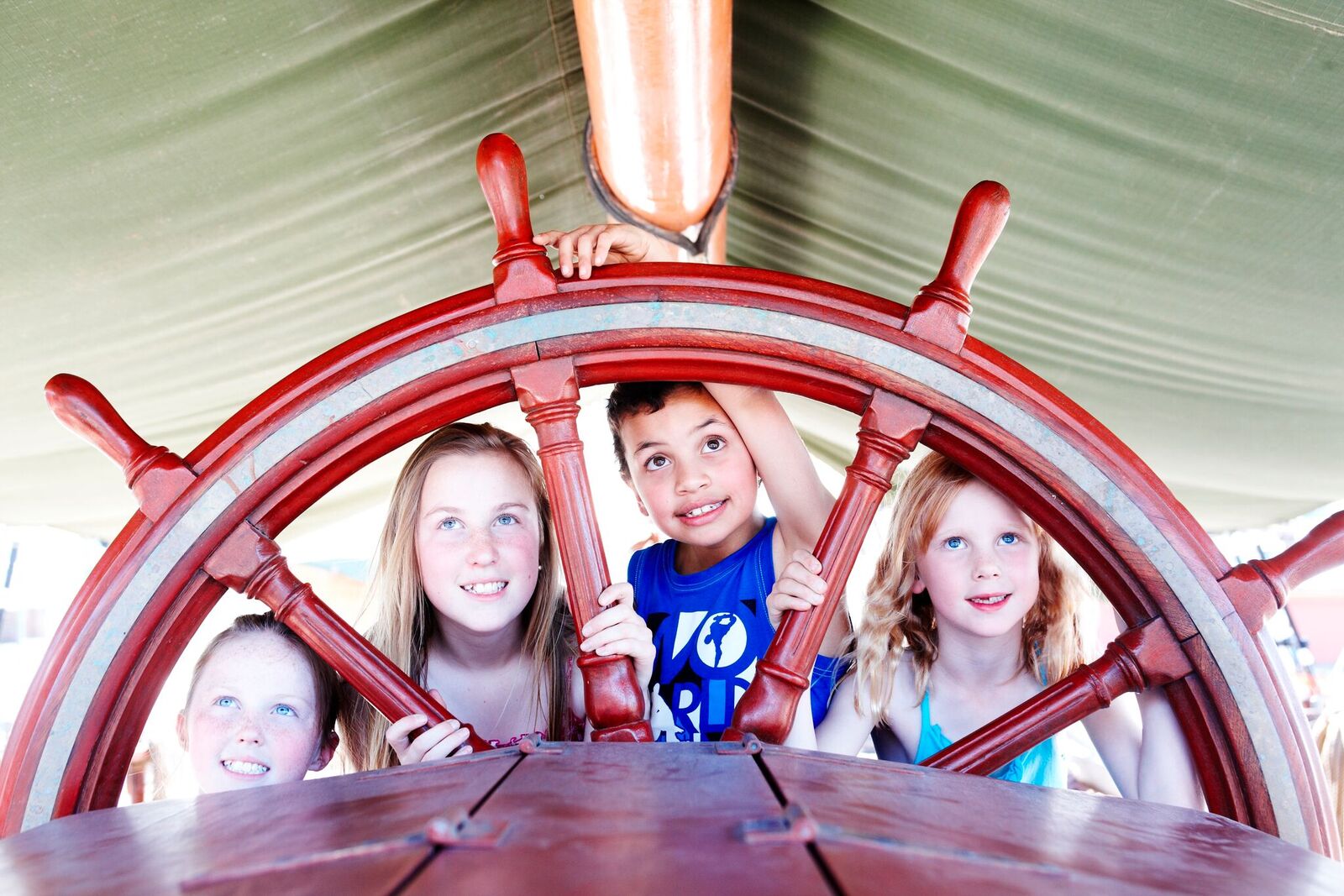 Please note, the Crew Calls are subject to change and do not run on Pirate Day.
Pirate Day: Sunday 6 May
Bring along your scallywags and buccaneers and join the crew at Polly Woodside for a day of adventures.
The first treasure hunt is at 11am, which kicks off a variety of activities throughout the day. The children get to scrub the decks, ring the bell, and participate in pirate games and arts and crafts.
Please note, Polly Woodside will be closed on Easter Sunday April 1, 2018. The next Pirate Day is on Sunday May 6, 2018.
Polly Woodside is open every day during the School Holidays and on weekends outside of this time. Closed public holidays.
For more information, and to plan your Polly Woodside visit, click here.