Friday February 22nd, 2019
Bangpop's Vegan Thai Dinner is back with an Autumn session running on Wednesday the 10th of April.
The dining experience includes an amazing flavourful 7-course meal, carefully crafted and beautifully presented, just for you.
BangPop bring the great flavours of Thailand to South Wharf, with Melbourne waterfront location and sunset views.
Beautiful vegan dishes with a mix of classic curries, mouth-watering Thai snacks and a range of dishes you'll want to recreate at home. BangPop are happy to help with any recipe tips at any time.
BangPop have taken that extra step to approach the local Victorian wineries to offer natural vegan wines to match, specially selected to pair with each course, adding that extra indulgence to compliment the food on the evening.
The chefs have ensured that this distinct vegan menu also suits gluten-free diets.
Don't miss out on the vegan banquet of the year!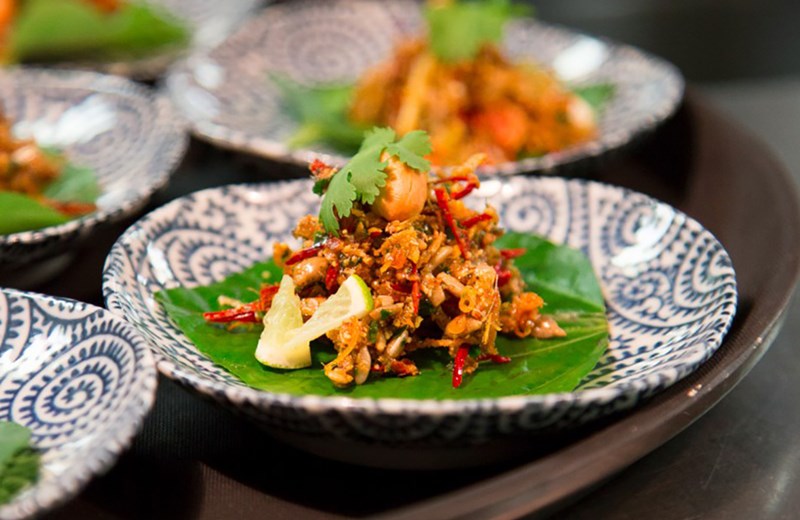 BangPop Vegan Thai Dinner
April 10, 2019 for a 6.30pm start
35 South Wharf Promenade, South Wharf VIC
Food Only: 7 courses  – $75pp
Food & Wine: 7 courses with matched wines – $99pp