Wednesday June 21st, 2017
Who could use tropical escape from this chilly, Melbourne winter?
Prepare to be transported to Thailand! BangPop, located right on the South Wharf waterfront is a Thai Hawker inspired bar. The kitchen works with seasonal ingredients, sourced locally or directly from Thailand. If you have ever traveled Thailand, then you know to expect vibrant, bold, yet balanced flavour.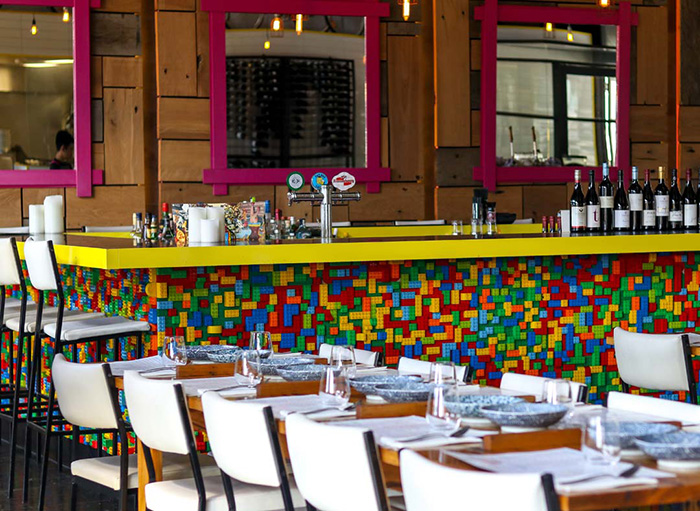 BangPop has plenty of personality, from its famous bikes, large share tables and quirky, colourful bar. It's a little chunk of the Bangkok street scene right here on South Wharf. With a tropical cocktail or beer in hand, it's all too easy to immerse yourself in a Thai experience & forget all about the temperature outside.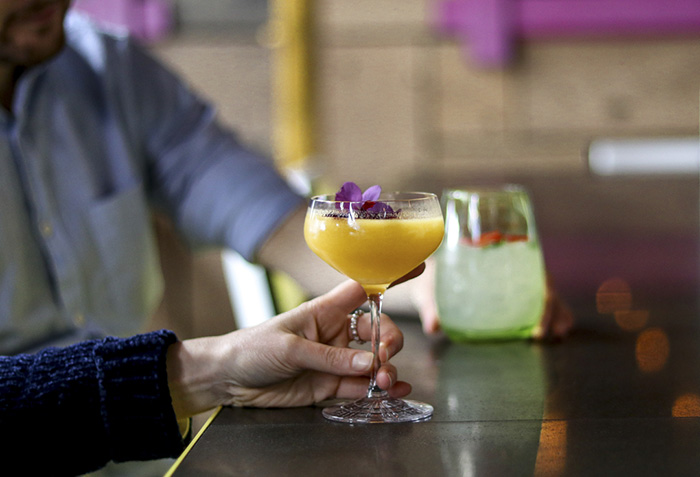 DRINK
BangPop is a great spot for a date night or just a friendly catch up. To get the conversation flowing, order a cocktail with a Thai twist. The Thaigerlily is definitely a Instagram-worthy cocktail; Beefeater Gin, Cointreau, passion fruit & pineapple. If pretty & sweet is not your thing then spice the night up with the Tom Yam Saim; Absolut Vodka, Lychee, fresh lime, red chilli & kaffir lime leaves. #CocktailHour
Never get caught in Thailand without a drink-in-hand. BangPop has a quality selection of beer & cider, including a few craft options for you beer nerds. If you love a draught beer, Fat Boy's Lager is their house beer on tap or to keep in the South East Asian groove, opt for an import from the region. Singha & Chang Beer are two Thai beer options or go for a Beerlao from Laos.
FOOD
Once you see the menu, you're gonna want to try a bit of everything, which is perfect. BangPop's friendly staff will be more than happy to help you order, depending on how many people, you're going to want to pick a few small plates, a big eat, some noodles or pad tie, a curry, salad & rice for the table. It's a little from column A and a little from column B.
They have a large group "Tuk Tuk" menu, it's $49 pp. You're in for a feast of 'Thai proportions' I'm a huge fan of this, you're going to end up tasting something that you wouldn't have chosen but wished you did.
Specials
Here are four more reasons for you to visit BangPop.
$9.90 Pad Thai
Tuesdays Only 12:00pm – Late
Fried Chicken & Beer 
$18 Wednesday from 5pm Fat Boy's Fried Chicken, spicy dipping sauce & beer
Thai Curry $20 Thursday's from 6pm 
Ask for their curry special of the day
*Dine in only
Happy Hour 
Weekday's 4pm – 6pm
$6 Schooners
$6 Wines
$12 Cocktails
*Select beverages
---
WHAT'S ON
Vegans of Melbourne, you already know this is a must attend. I want the non-vegans to hear me out… I'm a big time meat eater, yet out of curiosity gave it a try, and it's a delicious dining experience. Vegan Chef Saruttaya 'Na' Lakchai has more than 10 years' experience in the culinary world. The food has layers of fresh, vibrant flavour & will be paired with a showcase of vegan wines.