Tuesday December 12th, 2017
Now that your Christmas day festivities have been sorted (hopefully) the next thing to get organised is where to ring in the new year. At South Wharf we are pleased to say that the options on offer are abundant enough to satisfy any taste or preference.
Picking a venue or specific place to frequent on New Year's Eve greatly depends on what the occasion means to you. Personally, it is a night of reflection on the year gone by and what to look forward to in the year to come, but for others it can mean a bunch of other things.
For many, it's spending time with close family and friends over a meal and for many others it's a night of drinks, drinks and more drinks coupled with a New Year's Eve kiss.
Beware of FOMO and all its incarnations
You can suffer from a major case of fear of missing out if you don't make some sort of educated decision so here we'll break down a few more than viable options that will help you celebrate the New Year in style.
Speak Easy Celebration at Plus 5
The American prohibition period is taking over Plus 5 for a New Year's Eve celebration to remember. Our position by the Yarra provides spectacular views of the fireworks set to light up the Melbourne city skyline and place you in the perfect position to kick off 2018 in Black and White style.
There are two packages available – Standard and VIP, full details here.
Price: $120- $200 range
Address: 37 South Wharf Promenade, South Wharf
Bookings: (03) 9682 0091 or email.
Seven-course Dinner at BangPop
BangPop's New Year's Eve banquet is for those looking to celebrate with family and friends over a seven-course gourmet dinner. Welcome the New Year at one of Melbourne's best Thai street food inspired restaurants.
The family-friendly eatery will have two seven-course sittings available, one starting at 5.30pm and the other at 8pm.
Surrounded by gorgeous water views, endless sparkles, a colourful atmosphere, and a seven-course dinner full of aromatic touches this New Year's Eve banquet is a tasty option.
Price: $89- $179 range
Address: 23 South Wharf Promenade, South Wharf
Bookings: (03) 9686 5088 or buy tickets here.
NYE Party Time at Boaties 
The Boatbuilders Yard is offering all-inclusive New Year's Eve packages full of treats. Fantastic views of the fireworks coupled with one of the biggest beer gardens in Melbourne will make this a night to remember.
 What does a ticket get you?   
Substantial canapes
Beer, champagne, wine, and spirits
Food stations providing you with high quality eats
DJ's spinning tunes all night
Great views of the city fireworks
Price: $150
Address: 35 South Wharf Promenade, South Wharf
Bookings: (03) 9245 9800 or buy tickets here.
Rooftop Fireworks at Dock 37 Bar & Kitchen 
For something more extravagant, you can count down the last few hours of 2017 with Dock 37. Party the night away in our Pacific Club Lounge or on our exclusive rooftop and savour the picturesque views of the Yarra and fireworks display.
The package includes a welcome cocktail, gourmet buffet, five-hours' worth of drinks and live entertainment to keep you dancing until midnight.
Price: $299
Address: 2 Convention Centre Place, South Wharf
Bookings: (03) 9027 2122 or email us.
The Best of Bohemian NYE Celebrations 
Here is your chance to discover or rediscover what you've missed from Bohemian in 2017. Featuring a selection of Bohemian's most popular specialities from the last year the night boasts five courses with five drinks including cocktails and wine.
The night kicks off with a glass of Tasmanian oysters and Pol Roger Champagne then the banquet unfolds until the new year is ushered in.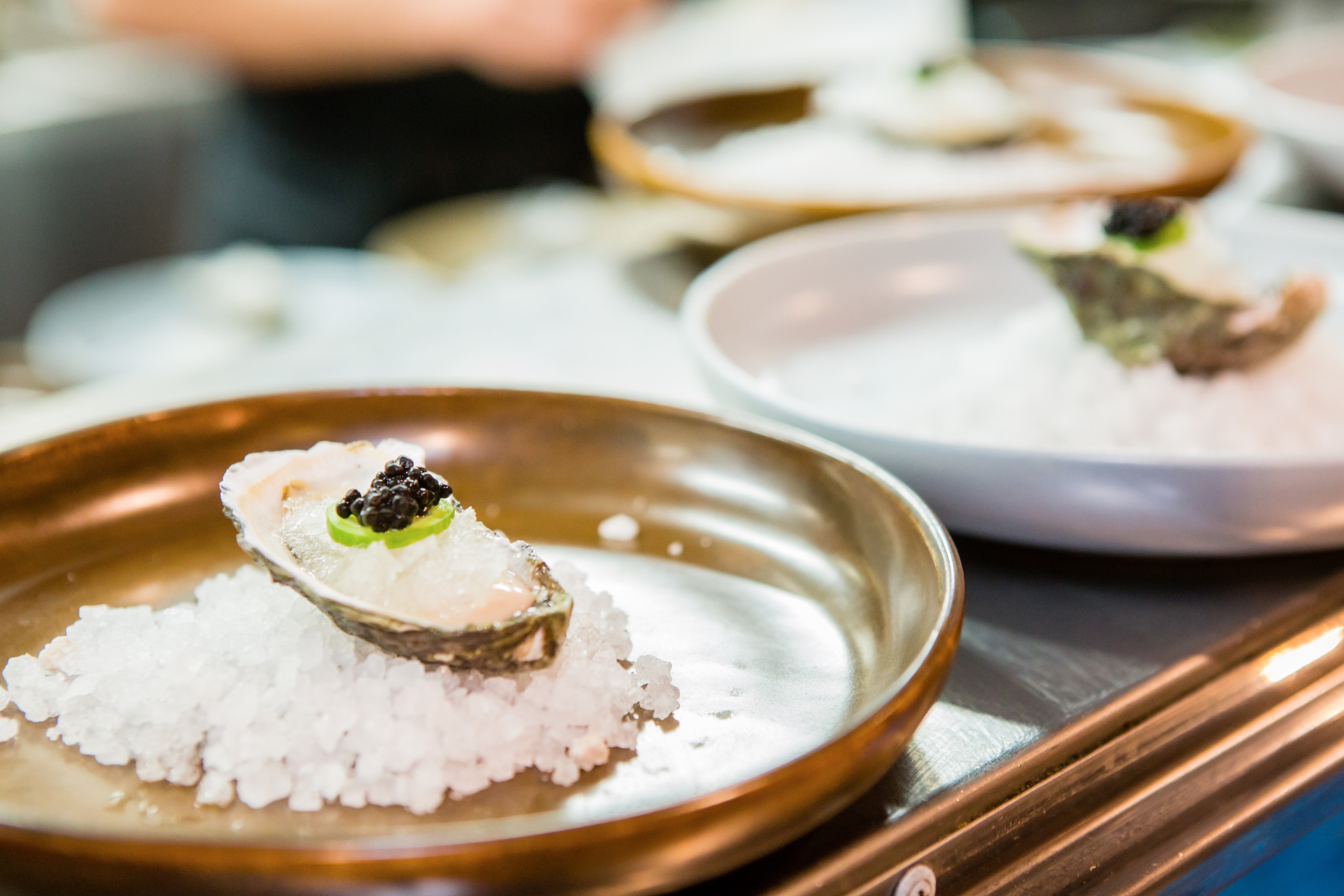 More info can be found here.
Price: $180
Address: 35 Dukes Walk, South Wharf
Bookings: (03) 9682 0566 or buy tickets here.
Tickets are limited for all events so lock in your spot now!