Wednesday June 13th, 2018
Quincy Malesovas, from popular food blog Forksake, journeys through South Wharf and shares her experience in this guest blog.
Melburnians are notoriously precious about crossing rivers. Northsiders don't go south of the Yarra, Southsiders don't go north, and neither one tends to frequent the little pocket in between at the river's edge.
But they should, as Melbourne's riverfront precincts (namely Docklands, Southbank and South Wharf) are upping their games as nightlife and dining destinations. South Wharf, in particular, has risen to the occasion, offering locals and visitors an easily accessible hub for fine food and drinks. Their restaurant range is diverse, offering up tastes to suit all palates. South Wharf even hosts progressive dinners for foodies who want to taste the best of everywhere.
I recently got the chance to explore the best of South Wharf's dining precinct by way of a multi-course degustation. From casual snack spots to luxury dinner venues and everything in between, South Wharf has something for everyone. Which one will you visit first?
Akachochin is the place to go for sake flights, edamame, sushi rolls and an abundance of seafood served in a contemporary fit-out. The space is beautifully designed and has a bar the length of the whole restaurant! It's situated at the Eastern end of the wharf (near the Convention Centre), making it an opportune port of call for CBD professionals.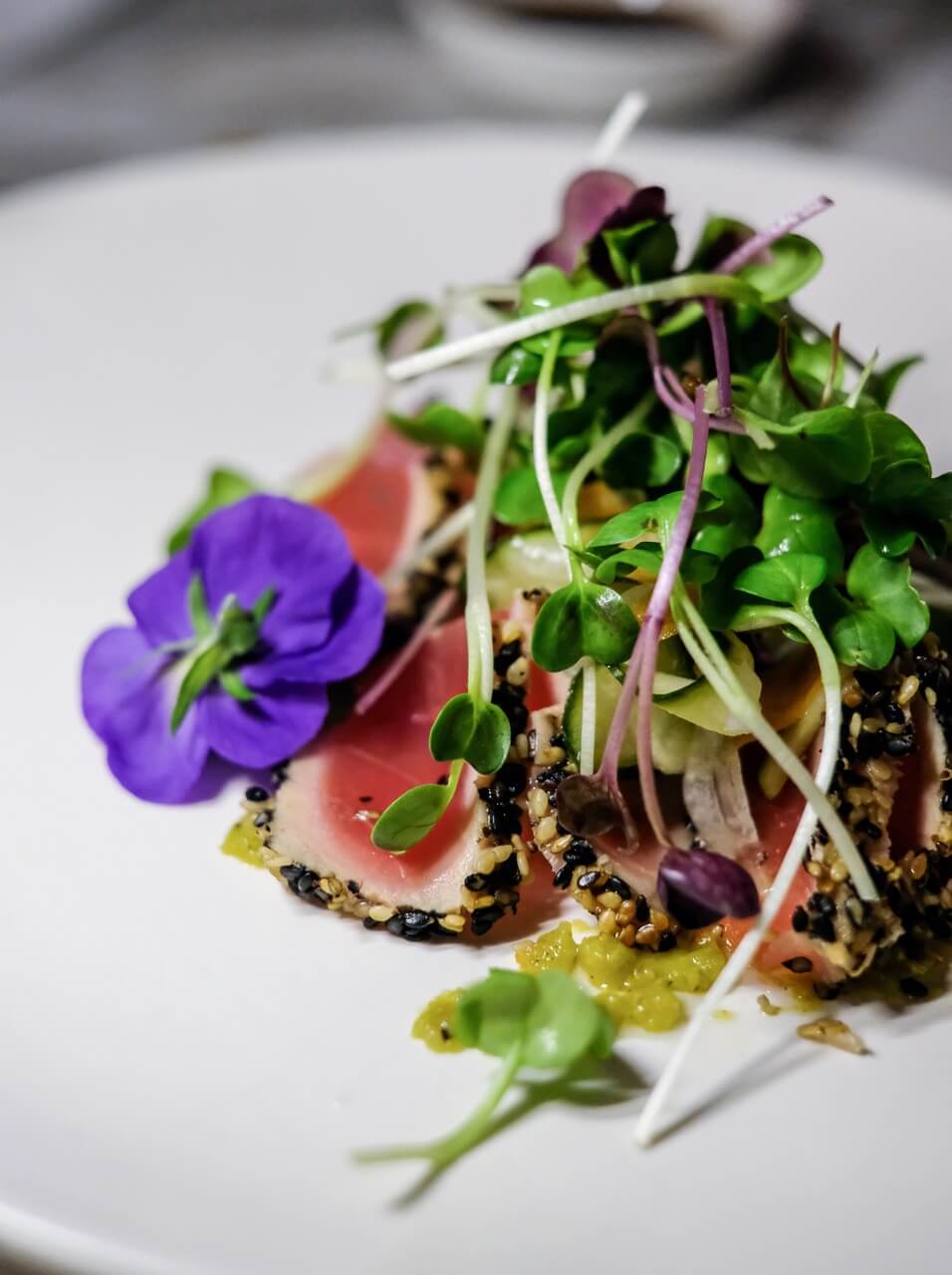 Plus 5 is the perfect place to grab a strong cocktail and a light bite. They serve up a variety of drinks, but the classic G&T is their speciality. Once the spirit-induced hunger kicks in, order up a few of the bar's share plates (like mini calzones, sliders or a pizza) and you're set for the night.
Whether you're after breakfast, lunch, dinner or drinks, The Boatbuilder's Yard has got you covered. Their large outdoor seating area is a great spot for groups, whether you're hosting a family-friendly gathering or a big night out. While you admire the river view, snack on the restaurant's lamb rib plate, cauliflower popcorn or haloumi fries (yes, you heard us right.) You definitely can't go wrong with any of their offerings.
Meat Market is pretty much exactly what it sounds like; a large, open space offering up the largest selection of local game I've ever seen. From chicken and seafood to beef and kangaroo, Meat Market will satisfy any hardcore carnivore.
But vegos and vegans shouldn't be alarmed. They can actually eat here too, with options like marinated cauliflower steak and even a vegan cheesecake. Dietary inclinations notwithstanding, the Market also has an impressive wine list with varieties on offer to match any dish you choose.
The next spot on the tour was General Assembly for dessert and a cocktail. I got to try the "General Mess", a carefully composed plate of pistachio meringue, rosewater white chocolate mousse, and fresh fruit. It's well-balanced and light, but will still give that sweet tooth what it's craving. As far as drinks go, GA's menu is classic yet fun, featuring old favourites with interesting additions like lychee and lavender.
Lastly, you can't dine at South Wharf without heading to Bohemian Wine Bar for some vino and cheese. They prioritise Victorian wines, but also stock several wines from Europe and other parts of Oceania.
No wine night is complete without nibbles to accompany your beverage. For that, the wine bar has both hot and cold canapés plus the best local cheeses you can get your hands on. They even have a newly-released vegan cheese in-store that has been known to trick dairy fanatics. I strongly urge you to give it a try.
Want to experience the South Wharf food scene for yourself? Check out their whole list of dining and drinking options here.