Thursday May 25th, 2017
Feeling a little hungover from the night before, we decided to stop feeling sorry for ourselves & hit up South Wharf DFO + find something to cure our sore heads.
A short ride on the 96 route tram and a nice walk along the Yarra & we reached DFO, it was time to hit up some shoe stores to find some new gym kicks. With New Balance, Nike, Adidas & Puma all in the one location there's no shortage of sneakers. Spotting a nicely priced pair of Nike Air Max, my gym buddy quickly snapped them up. It didn't take me long to settle on a pair of very reasonably priced Fresh Foam New Balance.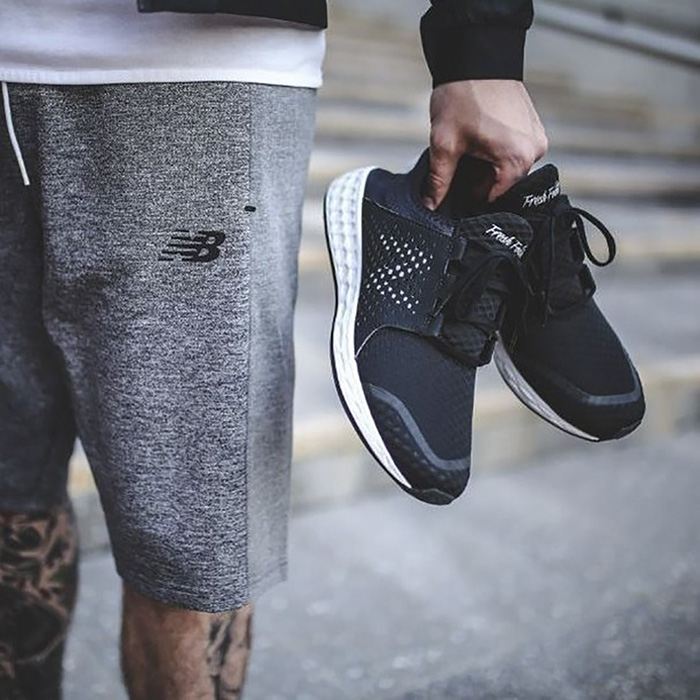 We secured a huge cup of "Epic Tea" from Easy Way Tea with hopes it would keep the hangover at bay, which it did, then we continued to browse. After checking out some very dapper blazers at Daniel Hechter & Peter Jackson we settled on making a return on our next paycheck! My mate is a fragrance nerd (yes that's a thing) and he was surprised at a find he made in Cosmetic Fragrance Direct, score! #DFound
It became apparent we needed a serious breakfast & urgently. It was too nice not to enjoy the South Wharf waterfront, we headed out of DFO (with haste) & paid Common Man a visit. I was in dire need of something fried & opted for their Breakfast Burger. Fried egg, bacon, hash brown, spiced tomato relish in a brioche bun, plus as recommended by their wait staff I added a beef patty, just what the doctor ordered. My bestie can never turn down a good eggs bene and with the money we saved at DFO we splurged on a few extra coffees 🙂
Sitting outside we took in the fresh air and atmosphere while we practised our people watching skills. Our coffee came quickly and with a smile, the Common Man staff definitely take pride in their friendly service. Our food arrived, the brekkie burger is no joke and given it was edging towards lunchtime, it definitely filled the spot. My mate's Eggs Benedict was cooked perfectly. Breakfast on South Wharf DONE!
New kicks, our hangover cured and just enough money in our wallet for a beer, our weekend had just begun. To be continued…